You can earn money when you create a website or blog. Would you like to know step-by-step how to build a website and earn money? If so, then this is the article for you.
We'll look at what's involved in creating your own website from start to finish and how to make money from it. This guide will take you through the process of building your own site and earning money online.
Why do you need to create a website?.
In our post, 9 Sure Ways to Drive High-Quality Traffic to Your Website in 2022, we showed the increasing number of sites being created every day. This goes to show that more and more people now know the importance of having a website for their business.
In order to be taken seriously in today's world, you must have a website. For example, 77% of consumers believe that a website makes a business appear more credible and 84% believe a business with a website is more credible than one that only has a social media page.
The Internet has become the primary source of information, and it is the place to go to find anyone or anything. Even if you do not intend to sell your skills or services online, you must have a website if you are a professional of any kind.
Your personal brand is what others say about you when you are not present. What will they say if they don't know anything about you or your work? You can use your website to establish yourself as an expert in your field by posting useful content and sharing it with your community.
A website is a place where people can learn about what you do and buy from you. If you only run your business on Facebook, Twitter, or Instagram, then your business is 100% dependent on these companies. If they shut down your account or change their terms of service so that it's impossible for you to do business anymore – there goes your business. So, if you don't own a piece of internet real estate then you have no asset that you control.
Choosing the right website builder.
In simple terms, a website builder is an online platform where you can create a website without knowing anything about coding or programming. It provides you with all the tools and resources you need to set up your online presence in just a few clicks of your mouse.
All you need is an internet connection and a computer device such as a laptop or tablet and you can get started right away!
To find the right platform for your website, you need to ask yourself some questions:
• What is the main purpose of your website?
• Is it a personal blog, an e-commerce store, or something more complex and dynamic?
• Do you have any technical skills or experience in website building?
• How much time do you want to invest in this project?
Answering these questions will help you decide whether you should use a CMS like WordPress and Joomla, or a tool like Weebly. If you are not sure where to start, we suggest that you stick with one of these platforms. They are easy to use and extremely flexible. You can create virtually anything with them by plugging in additional components: image galleries, forums, membership systems, e-commerce stores, and more!
Check out this list of the Best Website Builders by Forbes and pick any that suits your business.
Choosing a Domain Name.
Your domain name is the name that visitors will type into their browser's URL bar to access your website. It's also the name you'll use when inviting people to your home. It's a big decision, so read this section thoroughly before proceeding.
Types of Domain
You want to choose a domain that is easy to remember, so people can easily find your site again. It should be short and memorable. You can choose between 2 types of domains: an exact match domain (EMD) or a brandable domain. With an exact match domain, you use a keyword as part of the domain name.
For example, if your site was about dog training, then you could use something like www.dogtraining.com or www.dogtrainingtips.com. Brandable domains are made up of words that don't have any direct connection to the niche of your site (e.g., www.amazon.com). Exact match domains used to work very well for SEO, but over time Google has changed its algorithm to make EMDs less effective for SEO purposes (though not entirely useless).
If you're new to blogging, I suggest going with a brandable domain name as it makes it easier to build a brand around that name as opposed to a keyword phrase.
There are many factors to consider, including whether the domain name is available and if it will stand the test of time, and what it will cost.
The first step to take when choosing a domain name is to search for availability. Go to Godaddy, Name Cheap, or any other domain registrar and type in your desired domain name. If the name isn't available then choose another one. If the name is available, you should check out what names are similar to your desired domain name.
This is important because if someone searches for a similar website they may end up on your site instead of the one they wanted. If this occurs then you may get traffic that you weren't targeting. When you come up with a name, it's always a good idea to do a little research on whether it's available to use. You should also check to see if any social media accounts are available with that name.
Using our example from earlier, let's say you wanted to buy dgazelledigital.com but that was already taken so instead we registered thisdomaindoesntexistyet.com.
What do you do if your desired domain name already exists?
If your desired business or blog name already exists, consider one of the following:
– The addition of your location;
– A tagline added to your business name;
– A description of your site;
How to Create a Website.
Your online presence is critical to your success no matter what your trade or craft is. Consider it your storefront—it's the first thing people see when looking for you. Whether you're a blogger, a craftsperson, or a freelance writer, having an appealing, user-friendly website can be the key to attracting more customers and clients and earning money. Here are a few steps to take when creating your own website:
1. Know what you want to accomplish with your website.
The first step is to clearly define the purpose of your website. This will assist you in selecting the appropriate domain name and hosting package. If you want to become a full-time online entrepreneur, you should register a business domain (e.g., www.whatismypurpose.com).
If, on the other hand, you want to earn a passive income by sharing your knowledge with others, a more casual approach will suffice (www.earnpassiveincomenow.com).
2. Choose the right domain name.
If you are looking to create a website, it is important to choose the right domain name. A good domain name is essential because it conveys the essence of your brand and will be easy to remember by your users.
You should also choose a domain name that is not already registered by someone else. The last thing you want is for people to type in your domain name and land on another website instead of yours.
Once you have decided on your domain name, it is time to register it. There are many websites that offer this service, but I would recommend using Godaddy, or Name Cheap. They have great prices, fast customer support, and most importantly – they do not charge extra for privacy protection!
3. Define the structure of your website.
Your website is a tool for communicating with customers and clients. It's also a chance to make money. As a result, it must be professional, user-friendly, and visually appealing.
You must define the structure of your site in order to create a website that serves both purposes. There are a few critical questions to consider before you design your website structure:
What exactly is the goal of your website? For example, if you want to sell products online, you should make it simple for customers to purchase from you without being distracted by other information on the site. If you want to collect leads from potential customers in order to sell them something later (such as an eBook or a course), it makes sense for your site to have a sign-up form at the top of each page.
How should visitors move around your website? Is there a clear navigation link on each page? Is there a clear way for visitors who arrive at one part of the site to move around? Do all pages have clear titles that tell visitors what they'll find? Can visitors easily return to where they began? Do they have any idea where they are or how they got here in the first place? Is there only one location where visitors can enter information?
4. Buy hosting and install WordPress
After you have registered your domain name, the next step to creating your new website is to buy a hosting plan. A web host is a server where you will store all the files related to your website. The WordPress installation files, images, and plugins that you install on your website are all stored on this server.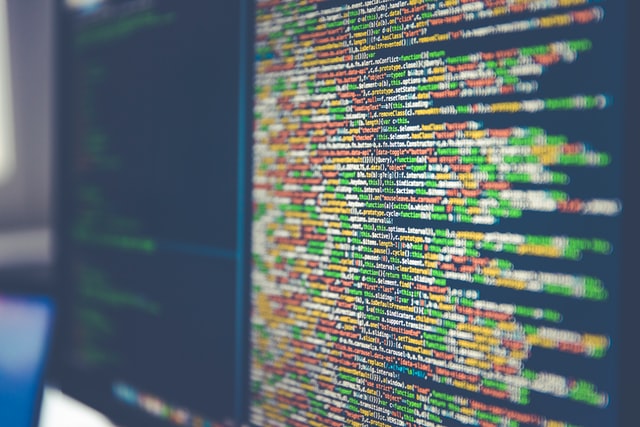 You can think of it as the place where you will keep the website's data. This also means that it has to be reliable, so make sure you choose a good web host for your WordPress site!
If you buy your domain name and hosting from different companies, then you need to connect the two together so that visitors who type in your domain name are directed to the hosting account where your website is stored. This is called pointing the DNS (Domain Name Servers) or nameservers from the domain name registrar to the web host.
There are two ways of installing WordPress – manually and by using an automated installer. If you have never installed any software on your own before, then an automated installer is probably easier for you. Most web hosts provide an automated installer as part of their hosting plans. If all these sound confusing to you, please reach out to me here, let's work it out.
5. Set up your WordPress website
Once you have a domain name and hosting set up, it's time to set up your site. This can be done through a service like WordPress or Squarespace, or by using a content management system like Drupal or Joomla.
We recommend using WordPress because it's the most popular platform in the world and has an enormous amount of support from developers and designers. There are also millions of free themes available, so you don't have to pay anyone to design your site — or even learn HTML or CSS if you don't want to.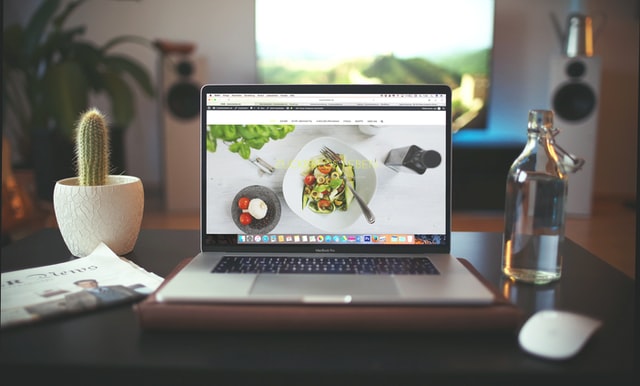 Here are some great resources for learning how to use WordPress:
WordPress Codex – The official documentation for everything related to WordPress including user guides, tutorials, technical references, etc.
WordPress Support – A forum where users ask questions about their WordPress sites and get answers from other experts in the community. If you need help but aren't sure where else to look, this is a good place to start!
Remember:
When you select a web host for your site, ensure that they provide unlimited storage space (at least 100GB) and bandwidth (at least 2GB per month). In addition, you'll need at least one dedicated IP address.
Add content to your website
Now that you have set up your website, it is time to add content. It is important to think about what kind of content you want to put on your website and how often you will add new content. If you are planning to add a blog, then you need to decide how often you will publish a new post and what kind of topics you will cover. Once this is established, it is time to start writing!
If you help in developing content, check out our post on How to develop a Content strategy for your business?.
Conclusion:
Creating your own website is a rewarding experience, especially when you start getting traffic and making a profit.
It's time to create your website.
In this guide, we have learned the following things:
How to register a domain name and hosting account.
How to buy hosting and install WordPress.
How to create a website from scratch using drag-and-drop website builders.
If you will like to earn more, please send an email to us now!